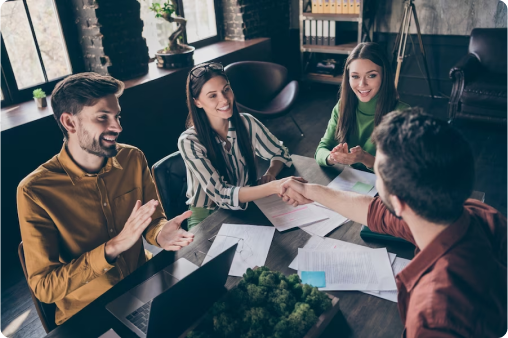 Uniconnect stands out with its "human-first" approach to recruitment. We prioritize understanding the unique needs and aspirations of job seekers and employers within our domain-specific focus.
By fostering genuine, empathetic, and personalized interactions, we ensure meaningful and fulfilling career matches for candidates and companies alike. In a fast-paced digital world, we remain committed to maintaining a human touch in every step of the recruitment process. At Uniconnect, we treat people as individuals, not just resumes or job openings. Our dedication to a human-first approach is what sets us apart, making us the ideal recruitment partner for both job seekers and employers within our domain.
Trusted by Companies Worldwide
Get Started Work with Us Today
Whether you're just starting out or scaling up, our team has implemented business features to enhance connections and empower growth.